CFB Trenton
6 Northstar Drive, Quinte West
RCAF Run Trenton on May 26 at 10am
The Local Social House
211 Coleman St, Belleville
Join us May 26th for dinner anytime between 8PM-10PM to enjoy to David McGrath.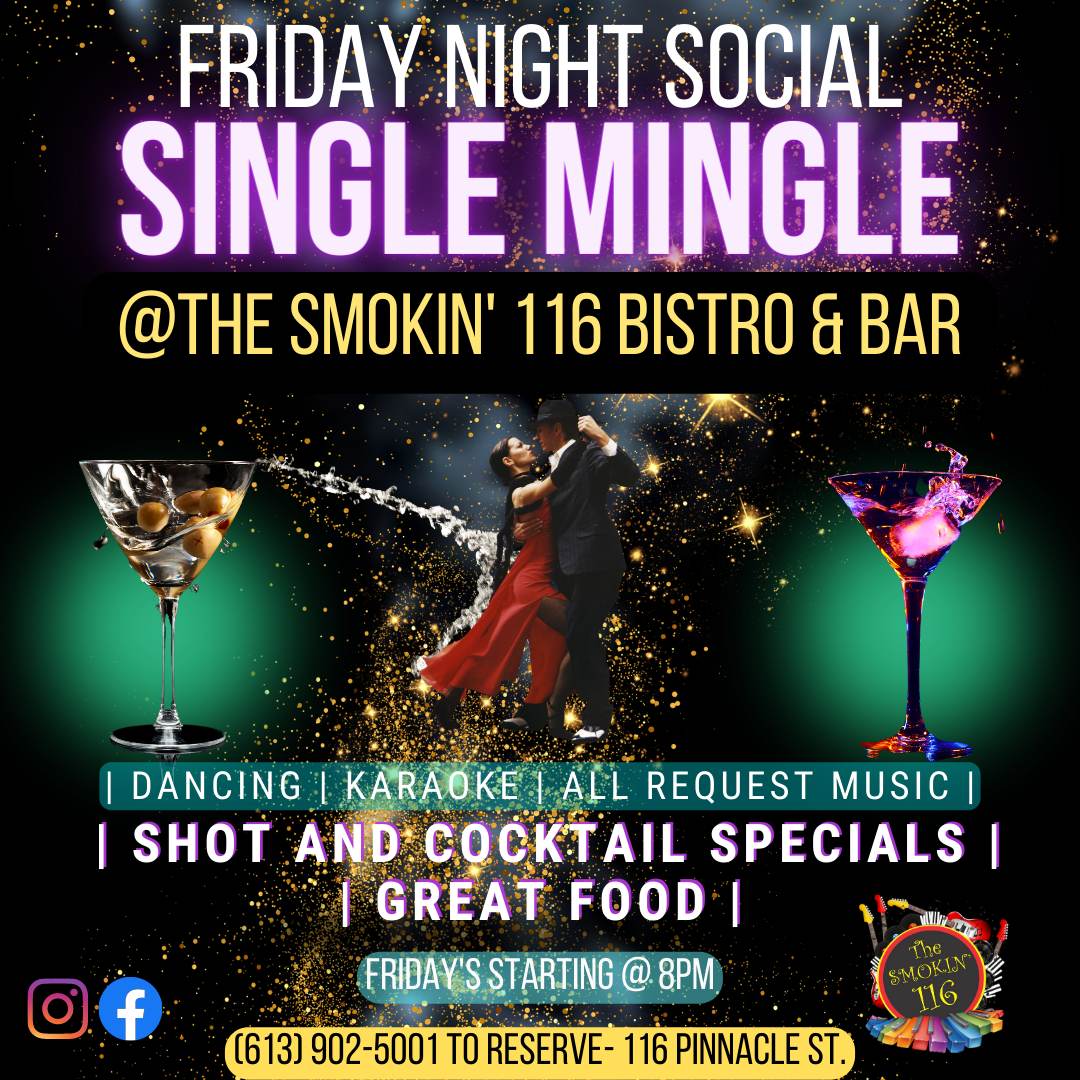 The Smokin' 116 Bistro & Bar
116 Pinnacle St, belleville
The Smokin' 116 Bistro and Bar is hosting Friday Night Social Single Mingles from 8pm-12am.
What Are You Looking For?
You can use the smart search field below to find anything on the site from pages, events, documents and more. Simply start typing and the search will suggest possible results for you.